Regular price
Sale price
€24,90 EUR
Unit price
€6,23
per
100g
Sale
Sold out
Delivery time: 2 – 3 working days

Micro-whey protein ice cream powder with mango freshness for delicious DIY ice cream sticks with about 20 times less sugar and about 70 times more protein than conventional ice cream sticks. For about 80 ice creams of 50ml each.
✅ Simply prepare and freeze yourself
✅ About 80 pcs. Ice cream á 50ml per pack
✅
Protein-rich / BCAA-rich
✅
Microfinely chopped, super digestible
✅
Best BIO availability in the small intestine
✅
No gas formation and colon irritation
Calorific value / 100 g

409 kcal / 1715 kj


Protein
74.5g

carbohydrates

- of which sugar

3.50g

0.9g

Fat


- hereof: saturated fatty acids

0.91g

0.01g

Salt
1.20g
vitamin E
19.8mg

*
* %NRV - percentage of nutrient reference values
(Nutrient Reference Values) according to Regulation (EU) No. 1169/2011
Share product with friends
Shipping Information

Delivery time 2 – 3 working days
ingredients

Whey protein hydrolyzate, acidifier citric acid, flavoring, sweetener sucralose, coloring beta-carotene
preparation

For one portion, weigh 20-30g of powder (about 2-3 tablespoons) and shake with 300ml of water, oat milk or a coconut drink in a shaker. Then pour into suitable ice molds (popsicles) and freeze. Enjoy delicious after a few hours!
Advice for allergy sufferers

Lactose free. However, traces of gluten , chicken egg protein and nuts cannot be ruled out.
sustainability

You can prepare about 80 delicious DIY protein popsicles from one pack. This not only saves CO2 during transport, but also avoids a lot of packaging waste.
View full details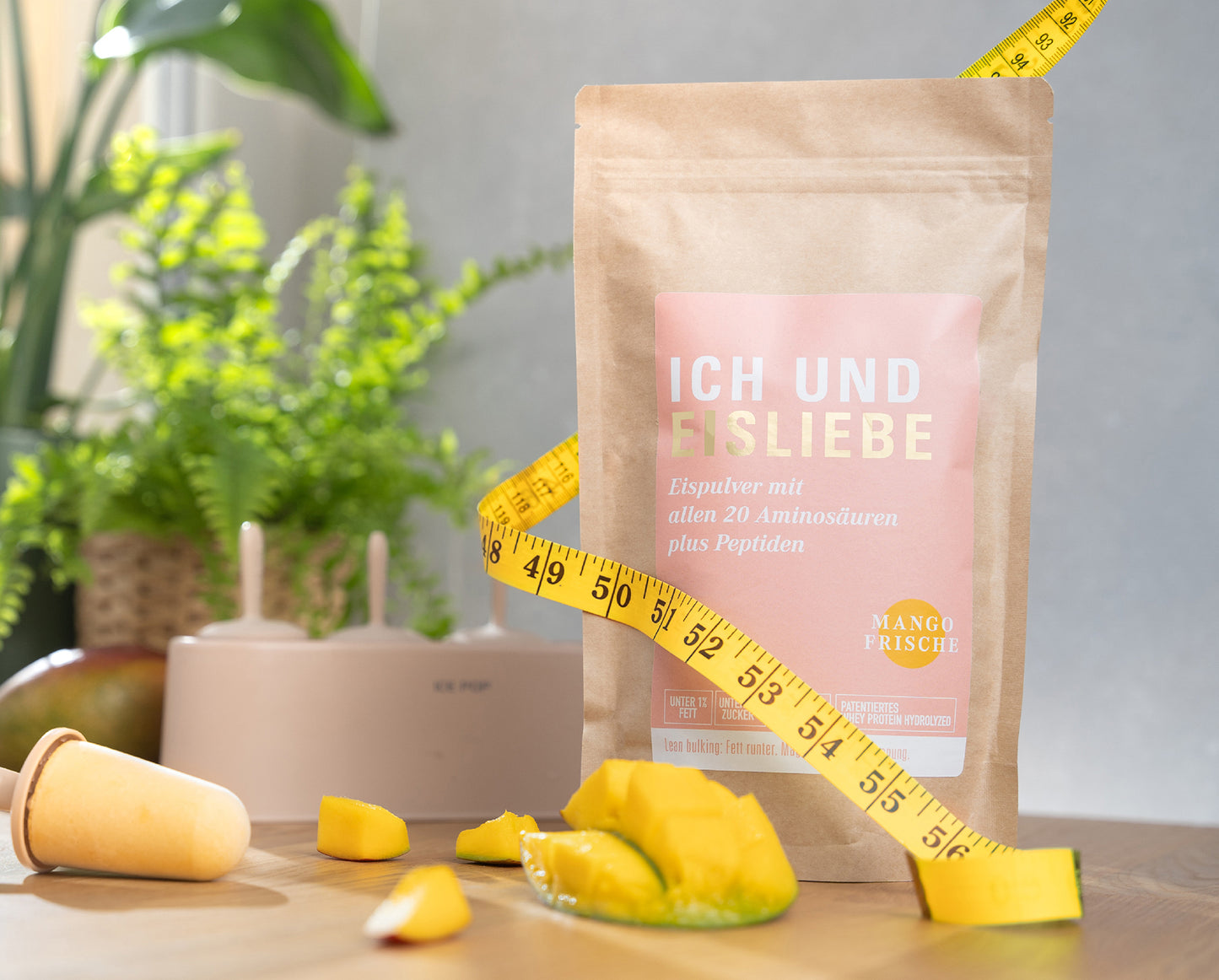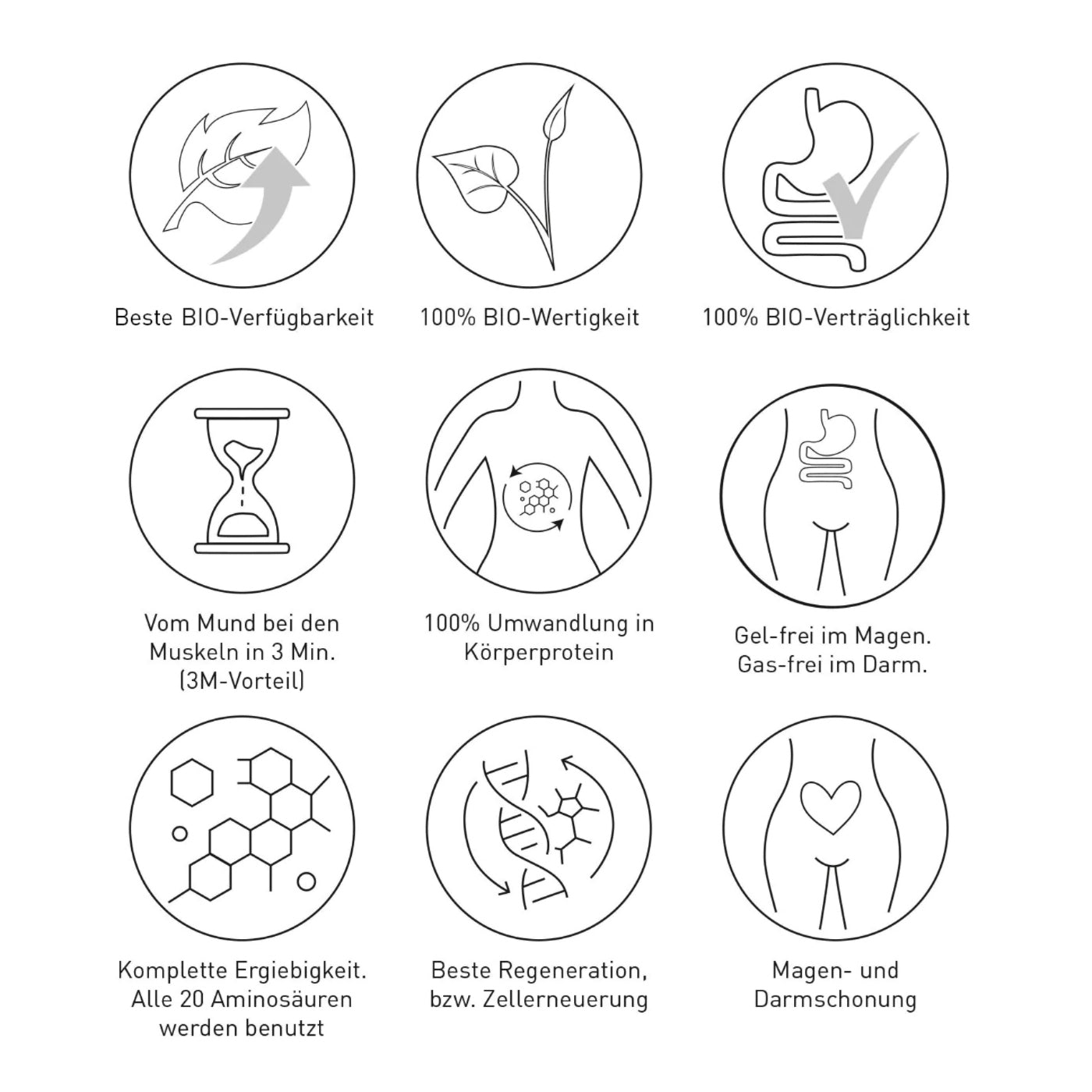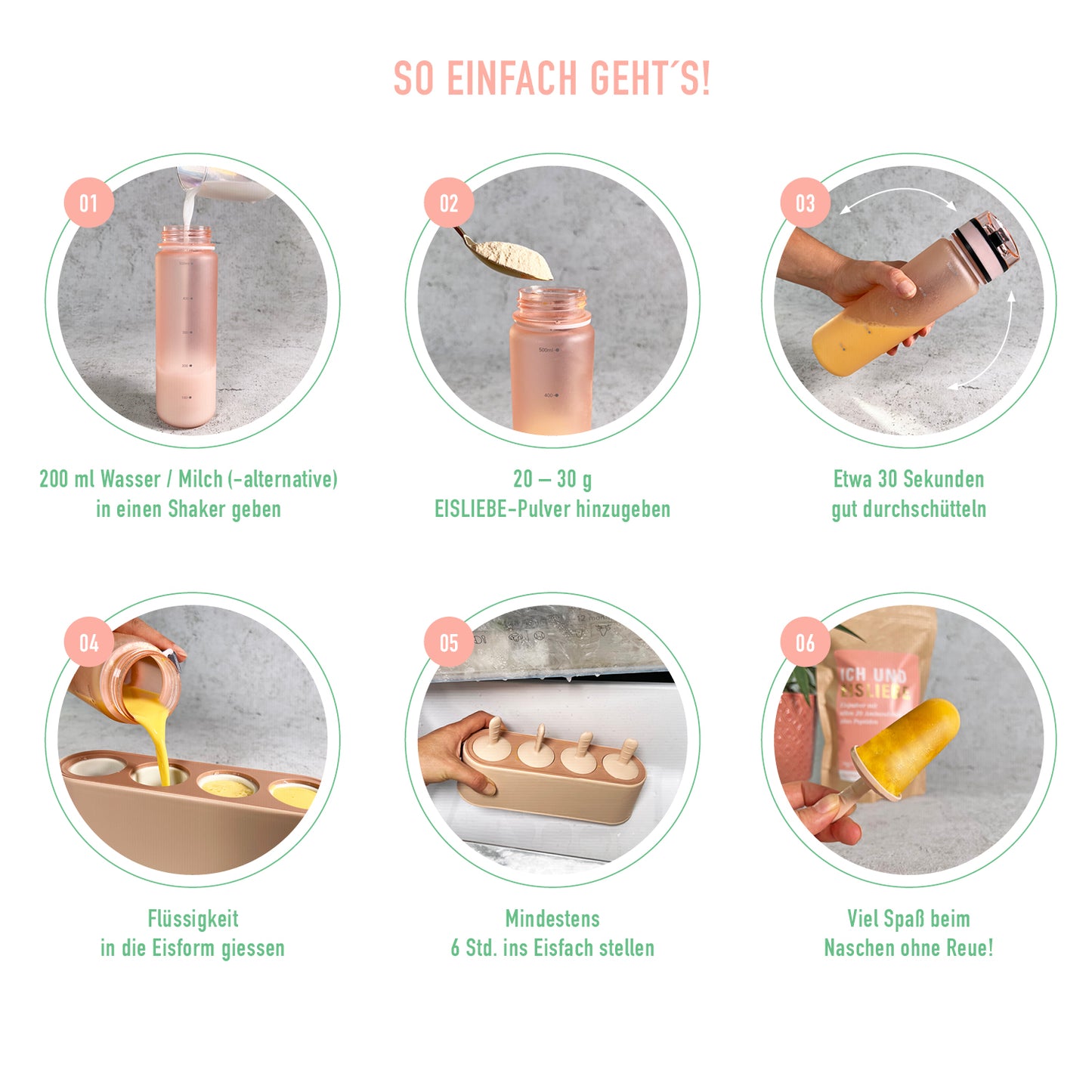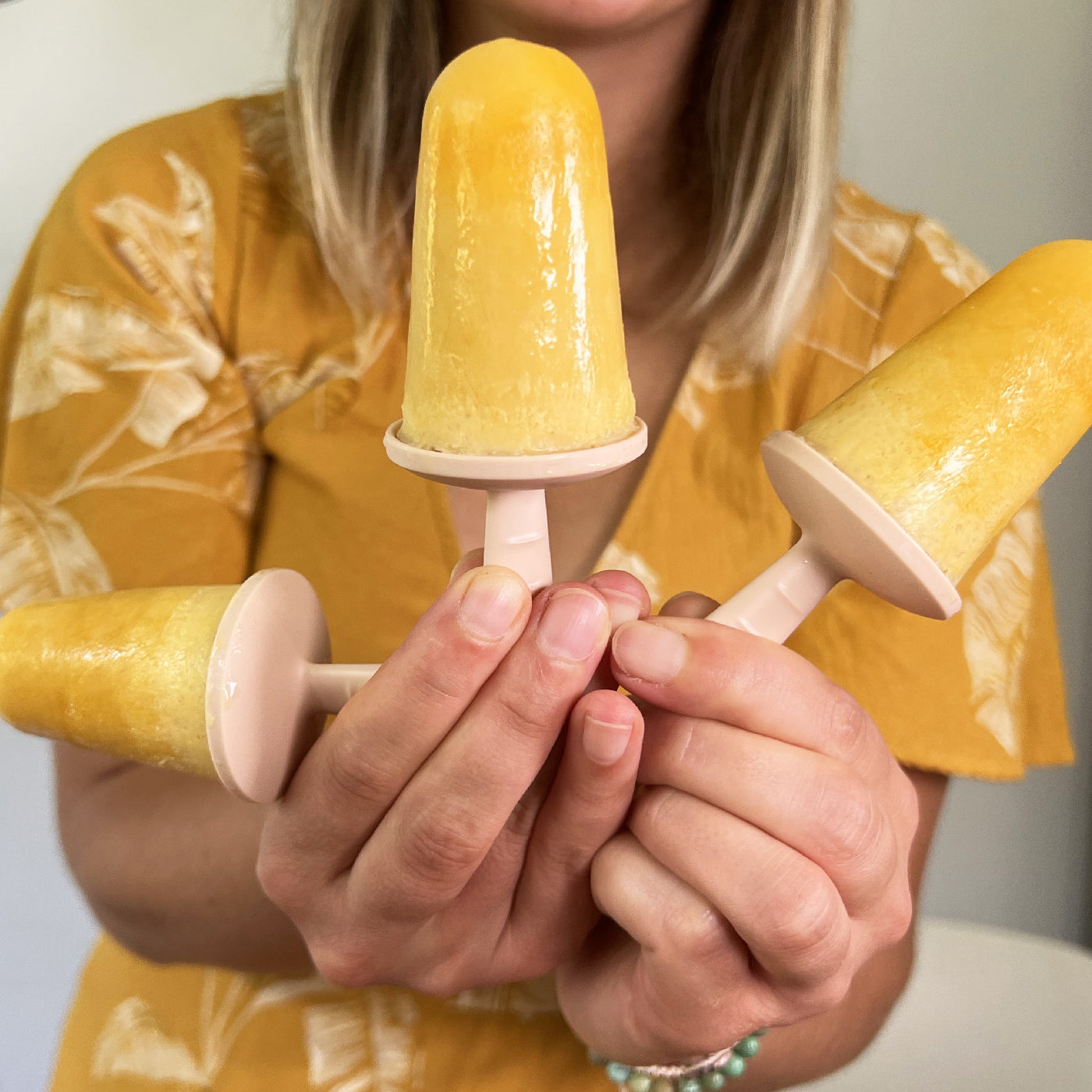 Why ICH UND EWIG® Whey Protein?
The hydrolyzed whey protein from ICH UND EWIG® is a premium whey protein (WPH) that is already broken down into peptides and amino acids in the dairy. This process makes the product more gut-friendly and ensures the best BIO availability, since the metabolism of conventional protein (WPC) is often associated with more energy expenditure and digestive disorders. In addition, according to the latest scientific research, the amino acids ensure optimal performance of the body and brain, protection against harmful environmental toxins and radiation, and a positive influence on biological age.